The Man Called Brown Condor
Published by Sky Horse Publishing
Amazon  B&N  Wal Mart  Indie Bound  Fish Pond  The Book Depository  BAM  Indie Bound
Google Play  Kobo  Powell's Books  COPIA  IDreamBooks
The Man Called Brown Condor Reviews
The Man Called Brown Condor is the biography of John Charles Robinson, known in the media of the 1930s as The Brown Condor of Ethiopia. This is the true story of Robinson's struggles to overcome the racial prejudice that all but closed the field of aviation to Blacks. His outstanding success in accomplishing his dream of flying, his influence toward the establishment of a school of aviation at Tuskegee Institute (there would have been no Tuskegee Airmen without him) and his courageous wartime service in Ethiopia during the Italian invasion in 1935 are brought to life.
It was during Robinson's service to Ethiopia that he took to the air in opposition to the first Fascist invasion of what would become World War II. This remarkable American Hero may have been the first American to oppose Fascism in combat.
---
Forgotten Heroes of World War II: Personal Accounts of Ordinary Soldiers Land, Sea and Air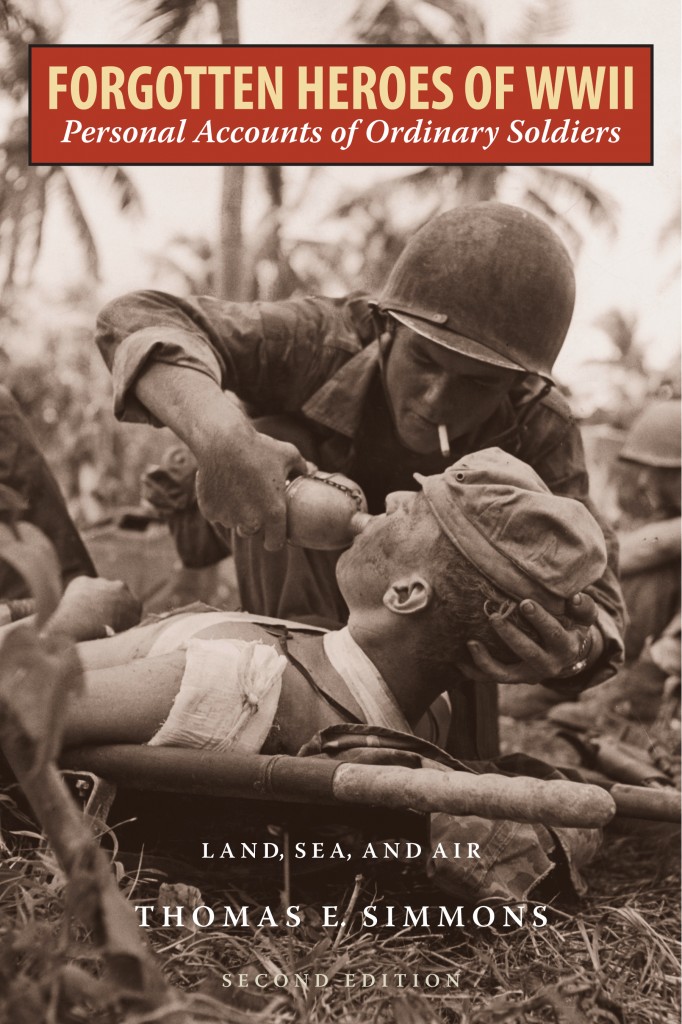 Published by Taylor Trade/Rowman and Littlefield Publishing
www.rowman.com/TaylorTrade.com
Powell's Books   BAM   B&N  Waterstones  COPIA  IndieBound  Powell's Books  Shelfari
The Book Depository  WalMart  Waterstones  IDreamBooks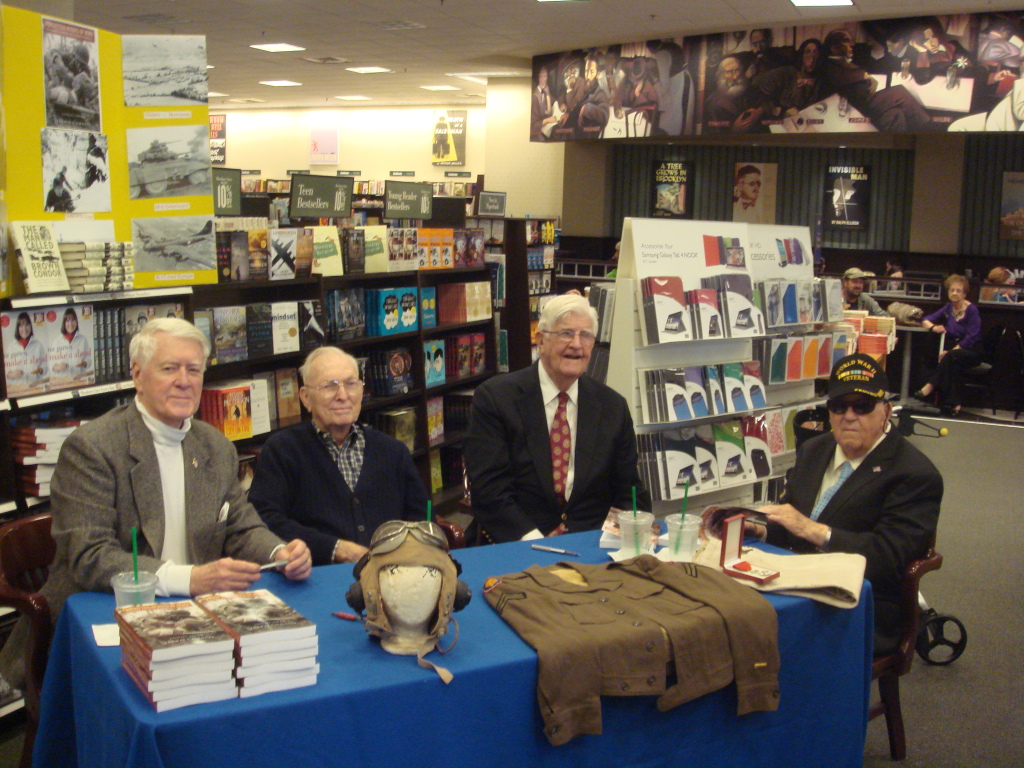 Author, Thomas E. Simmons and the last three remaining contributors to Forgotten Heroes of World War II: Personal Accounts of Ordinary Soldiers Land, Sea and Air
Harry Bell – "Present and Accounted For," story #9 fought the Battle of the Bulge.  He was taken prisoner by the Germans and marched 60 miles without food in freezing weather to a rail junction. Men who fell out were shot.  When he was liberated by U. S. troops he weighed just 90 pounds, but had nursed his prison squad through the ordeal making sure meager rations were shared and blankets loaned to the sick.  Too weak to walk, Harry crawled out to the U.S. tank commander who knocked down the prison gate, was helped to his feet, saluted and proudly reported his entire prison squad, "All present and accounted for."
Jerry O'Keefe – "A Long Way to Okinawa," story #15 wanted to fly fighters. He enlisted in the Marines, was finally accepted for flight training only to be assigned to transports.  Risking courts-martial, he used every trick in the book to finally get assigned to fighters, first to Wild Cats for training and then worked his way into a new Corsair squadron.  He was sent to the Pacific in time to participate in the invasion of Okinawa. Nothing was easy on the long path to become a fighter pilot.  Jerry proved his worth becoming a Marine Fighter Ace.
and Oscar Russell – "The Amphib Sailor," story #7 was one of the very few who served in both the landings on D-day at Omaha Beach, Normandy, France and then in the Pacific for support of landings on Okinawa and anti-Kamikaze picket duty.   
This is a 'must have' book. Available everywhere books are sold.
Forgotten heroes, they truly are. Men of honor, integrity, and perseverance, love of God, country, and family who fought on many fronts and survived to tell their stories – stories of horrors seen which live on forever in their minds and hearts. These veterans are slowly "crossing to the other side" to be greeted by those who have long been there – welcomed with open arms. Men and women you share combat and service time with, you never forget, especially those you see take their last breath. These are the personal accounts that will live with you till the end of time.
Tom Simmons event schedule for Forgotten Heroes of World War II: Personal Accounts of Ordinary Soldiers Land, Sea and Air :
Nov. 25- book signing at USM Gulf Coast library
Nov. 29 – Book signing at Bay Books
Nov. 30 Book signing at Ohr-O'Keefe Art Museum
DECEMBER 13 – REENACTMENT OF THE BATTLE OF THE BULGE AT BOUVOIR, JEFFERSON DAVIS' HISTORICAL SITE RIGHT ACROSS FROM THE BEACH IN GULFPORT. SIMMONS WILL BE THE KEYNOTE SPEAKER ALONG WITH HARRY BELL OF "PRESENT AND ACCOUNTED FOR," STORY #9 FOUGHT THE BATTLE OF THE BULGE IN FORGOTTEN HEROES OF WORLD WAR II: PERSONAL ACCOUNTS OF ORDINARY SOLDIERS LAND, SEA AND AIR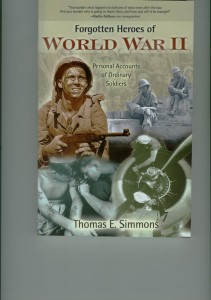 Amazon new and used of the original edition
---
Escape from Archangel
Published by University Press of Mississippi
(Featured story in Forgotten Heroes of World War II: Personal Accounts of Ordinary Soldiers Land, Sea and Air)
Amazon  Fish Pond  The Book Depository  BAM  B&N  Waterstones paperback
Waterstones ebook  Indie Bound  Google Play  Kobo  Powell's Books
During World War II, merchant marine tankers in convoys plied the frozen North Atlantic through the flaming wreckage of torpedoed ships. Working to keep sea lanes open, valiant merchant seamen supplied food, fuel, and goods to the Allies in the last pockets of European resistance to the Nazis.
This exciting book acknowledges that the merchant marines, all volunteers, are among the unsung heroes of the war. One of these was Jac Smith, an ordinary seamen on the Cedar Creek, a new civilian tanker lend-leased to the U.S.S.R. and in the merchantman convoy running from Scotland to Murmansk. Smith's riveting adventures at sea and in the frozen taigas and tundra are a story of valor that underlines the essential role of merchant marines in the war against the Axis powers.
This gripping narrative tells of a cruel blow that fate dealt Smith when, after volunteering to serve on the tanker headed for Murmansk, he was arrested and interned in a Soviet work camp near Arkhangelsk.
Escape from Archangel recounts how this American happened to be imprisoned in an Allied country and how he planned and managed his escape. In his arduous 900-mile trek to freedom, he encountered the remarkable Laplanders of the far north and brave Norwegian resistance fighters. While telling this astonishing story of Jac Smith and of the awesome dangers merchant seamen endured while keeping commerce alive on the seascape of war, Escape from Archangel brings long-deserved attention to the role of the merchant marine and their sacrifices during wartime.
---
By Accident of Birth (Touchpoint Press, 2015)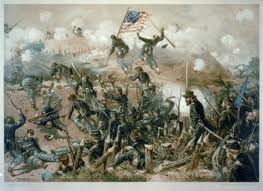 By Accident of Birth is an epic account of the life of Bethany Quinn, based on a true story. Simply put, one of the best manuscripts I have had the privilege of reading and representing.
A most incredible life and tragic end begins in 1915 as Bethany Quinn receives a call from the British Crown saying she is in possession of a cache of arms stored in her sugar mill warehouse in Cuba. An era she thought long past is resurrected in the last "special cargo" shipment to England to aid the allies in WWI. In preparation for the trip, she re-reads her mother's and Dr. Perkins diaries which brings us to that fate-filled day in 1863 and takes us on a journey we will never forget…
During the siege of Vicksburg July 1863, sixteen year old Annielise Quinn is shot by a stray bullet which had passed through the groin of a confederate soldier and lodged itself in her pelvis nicking her uterus, thus impregnating her. The only persons to know of the "bullet baby" were her immediate family and Dr. Perkins. Two year old Beverly Bethany Quinn is the only survivor when a trio of crazed Yankees slaughters her family. Having been hid in a basket by her mother, Annielise, she is found by the Quinn's nanny, Arabella, and taken to be raised by Dr. Perkins in Vicksburg, and subsequently her Uncle Jonathan who lives in Cuba.
Wars, love, friendships, tragedies, clandestine shipments and harrowing escapes – life.
As unbelievable as it may sound, the events mentioned in this manuscript did actually take place. An Appendix, Facts of Interest and Note to Readers list the documentation, bibliography, and newspaper articles to authenticate Simmons' research.
---
The Last Quinn Standing (the sequel to By Accident of Birth) (Touchpoint Press 2016)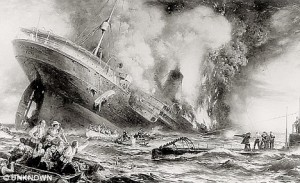 Ansel Quinn is the last of his family line. Unbeknownst to him, until the death of Beverly Bethany Quinn on the fateful downing of the Lusitania, the mother and father that raised him were not his birth parents. When the Quinn family attorney sends the diary left by Bethany, he reads penned words of love and devotion and realizes Bethany was not his aunt but his mother, and his father none other than General Henri Bourget, Armee de France. This chain of events, coupled with Europe on the brink of WWI, sends Ansel on an epic quest for honor and self.
Loiacono Literary Agency is not responsible for the scheduling of authors, negotiations, or fees associated with the speaking engagements. You may contact Tom @ tesim@bellsouth.net to schedule events.